Whether you are looking for a daily moisturizer or for an anti-wrinkle cream, you find yourself confused between all the choices out here in the cosmetics world, and you don't know which skin care product is better for your skin.
Finding the best moisturizing Anti-Aging cream that best suits your skin is not an easy task. you find yourself wedged in front of the cosmetics shelf wondering which one is the breakthrough anti-aging skincare out there that would be the best fit for you and your skin.
Hundreds of Anti-aging products are being marketed each year, and all claiming to give you the look of your dreams, but who to believe?
We will walk you through the most effective ingredients on the cosmetic market and we will reveal what each one of them does to your skin in an easy simplified way that you can relate to. So next time, when you go shopping for the best anti wrinkle cream or serum you will know what to choose and what will give you great results and when You read Ingredients like collagen, Hyaluronic acid, hyaluronate and Retinol you won't get confused.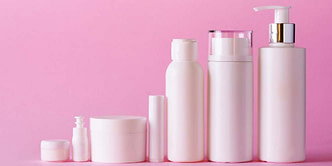 Retinol:
Retinol is a vitamin A derivative, the first antioxidant to be widely used in non-prescription wrinkle creams. Antioxidants are elements that neutralize free radicals, topically applied antioxidants are essential for skin 
It treats fine lines, wrinkles, sun spots, dryness, and sagging skin.
Forms of retinol "are among the best anti-aging ingredients we have," says Jeffrey Dover, an associate clinical professor of dermatology at the Yale School of Medicine.
Retinol speeds up cell turnover, curves away the dead cells that cause dryness, boosts collagen and elastin by stimulating the cells repair at the deepest level of the skin. It also improves circulation by increasing blood-vessel formation, so your skin looks healthier.
What we think: We all heard about it somehow, mainly through commercials that it's the miraculous ingredient for skincare. Retinol is one of the most common ingredients in creams that has been labeled as "best eye cream", "best anti wrinkle cream" & "best face cream", so obviously we are expecting a lot from this "magical" molecule. Unfortunately not all the products using retinol meet the expectation of the consumer in giving really visible results. Because It's a highly advertised ingredient in top anti wrinkle creams, a lot of companies will use low concentration of this ingredient just to be able to market their skin care products as "retinol cream" or "retinol eye cream" but in terms of effectiveness we see no miracle. So be more careful next time you buy a retinol cream and make sure this product has good customer feedback reviews before you spend your money.
Vitamin C:
A strong antioxidant, vitamin C helps protect skin from sun damage. reduce the appearance of skin discolorations, improve skin's repair process, reduce irritation and help skin better resist exposure to sunlight.
What we think: It's a very trending ingredient at the moment and more cosmetics companies are starting to use it as part of New Natural skin care lines.  It's been a couple of years since products hit the market and they are promoted as anti wrinkles and anti aging serum & creams and we can easily say that they accumulated  mostly positive feedbacks. So hurry up and grab a vitamin c serum today.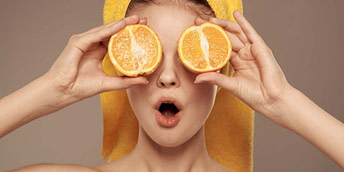 .
Tea extracts:
Green tea contains compounds with antioxidants and anti-inflammatory properties. Green tea extracts are the ones most commonly found in wrinkle creams, they protect skin cells from the daily damage caused by free radicals. It is known to reduce skin swelling and helps soothe and condition sensitive skin. Therefore it will help keep your skin looking vigorous, young and shining.
What we think: This is somehow a new ingredient in the cosmetics and skin care business although lots of brands are using revolutionary Tea extracts In their anti aging & anti wrinkle serum & cream as part of organic skin care. Based on history you can't go wrong with Green Tea extracts for tightening  & firming sensitive skin. 
Collagen :
is the most common protein in our skin. It is vital to preserving the skin's layers and structure, and gives the skin its firmness & it helps reduce the look of deep wrinkles & fine lines. It helps the skin preserve its elasticity. This avoids your face from emerging new wrinkles every time you do an expression.
its main function is to maintain skin's hydration and wellbeing. Collagen acts with Elastin that is already in our skin to support its tissues thus providing the skin with its firmness and strength. Maintaining the amount of collagen is the key to a beautiful skin.  
Collagen also works to keep the skin looking firm, tight, flexible and youthful looking. Clinical research has shown that Collagen: Promotes younger looking skin, Improves skin moisture level & acts as a deep wrinkles filler. 
What we think: Think of it as the oxygen of our skin, this is how vital collagen is to our skin, without it, it will die and become saggy & wrinkled making us look older than we actually are. Products containing collagen are the best anti-aging products, the best moisturizer & best wrinkle cream because collagen possesses all these characteristics and even more. So if you are searching for your best daily moisturizer or for an anti age night cream you should search for products that are high in collagen. And the good news is that nowadays collagen rich products are becoming very affordable. So either if you want to get rid of wrinkles in your forehead, reduce fine lines under eyes or look younger all together collagen cream is the easiest inexpensive way to do it. So don't miss out on this ingredient that has been labeled as "Best moisturizer for dry skin" and "True skin rejuvenation ingredient".
Hyaluronic Acid:
What is hyaluronic acid?  Also Known as HA, it is a gel-like water holding molecule that is the space filler, it is a natural compound found in the skin, Unfortunately, HA will decrease as we age, that is why it's beneficial using products that contain HA to give you a soft, firm skin and hydrated skin.
Scientific studies have shown that HA improves skin hydration, stimulates production of collagen in your skin, works as an antioxidant, maintains skin elasticity, also, it has an antibacterial and anti-inflammatory activity.
Hyaluronic acid helps to retain over a 1000 times its weight in water within the cells of your skin, which makes it an excellent moisturizer.  In fact, no other biological substance can retain as much water as HA resulting in increased smoothness, softening and decreased wrinkles.  Also it has an ability to remove waste matter from cells.
HA will help plump the skin while rejuvenating and restoring a vital skin tone through the use of the same substance produced by your own body in its youth.
What we think: This is the superstar of the cosmetics & Beauty industry. If we were talking about modelling, Hyaluronic acid would be the sexiest Victoria's Secret model. This is how huge this is. This is the reason we have a firm and tight skin in our 20's and while we get older we start losing it. At 40 only 30% of the hyaluronic acid that we had is left in our skin. It's the first line in skin tightening treatments. Products containing Hyaluronic acid will give a face & neck lift and are labeled as the best skin care products. And if all this is not enough, it's the best facial moisturizer on the planet.  Hyaluronic acid benefits are uncountable so our ultimate skin care tip would be to always use a Hyaluronic acid serum before you sleep. Follow this tip and you will see wrinkles disappear faster than you think.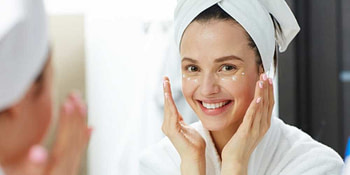 Niacinamide (Vitamin B3):
Niacinamide is an excellent lightening and whitening agent that works by reducing melanin in the skin and increasing collagen, which results in a more bright and radiant looking skin. Commonly known as "Vitamin B3", A powerful antioxidant, It helps reduce water loss in the skin and improves skin elasticity. 
What we think: this ingredient is not very known to the average consumer and it's the only ingredient on this list that cannot be labeled as a wrinkle reducer or remover but we made sure to mention it here because of its importance in the cosmetics, skin care & Beauty products world.
 So what does vitamin B3 or Niacinamide do to our skin? Briefly, it's a skin whitening agent & it's a major ingredient in lightening and whitening creams. Its main characteristic is that it unifies skin tone, so those dark patches & dark spots on one side of our face will gradually fade off. It will effectively & gradually work to decrease all skin impurities leaving us with a unified tone and a spotless flawless skin. Highly effective & Highly recommended.
Always Remember when we search for effective ingredients, we are searching for happiness. Because when we have healthy skin, we look beautiful, and when we look beautiful we are happy!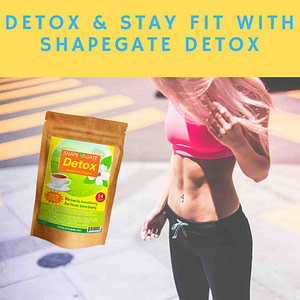 Shape-Gate.com – High quality products for affordable prices